Varicose Vein Treatment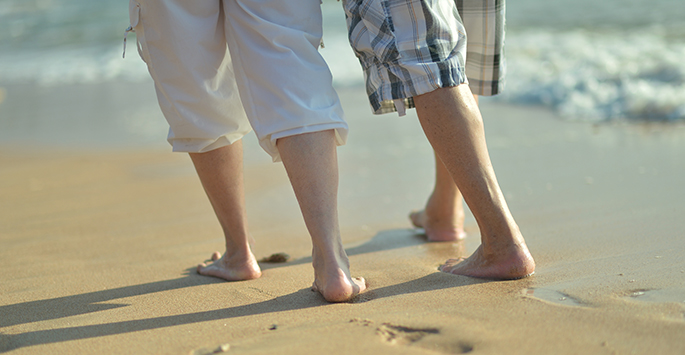 Endovenous Laser Ablation (EVLT)
The Vanishing Vein offers endovenous laser ablation (EVLT) to patients throughout Framingham, Boston, Newton, Worcester, Cambridge, Lowell and Quincy, MA.
What is Endovenous Laser Ablation (EVLT)?
You don't need to live with varicose veins. Now there is a practical alternative to invasive surgery for greater and small saphenous vein reflux treatment, or varicose veins. Our Endovenous Laser Ablation (EVLT) treatment effectively and safely treats vein disease through the use of a diode laser fiber to close the saphenous vein. The procedure is easy to perform and will have you back on your feet that day.
Give us a call today to learn more about Endovenous Laser Ablation (EVLT) prices or to request some Endovenous Laser Ablation (EVLT) before and after pictures. Our friendly and helpful staff would be happy to assist you.
What is the Endovenous Laser Ablation (EVLT) Procedure?
During the Endovenous Laser Ablation EVLT procedure, a thin fiber is carefully guided to the damaged vein before a laser is delivered through the fiber. The amount of laser energy delivered can be customized for each individual patient. Upon contact with the laser, the targeted vein closes and seals shut, automatically diverting blood flow to healthier veins. This change in blood flow will not affect your overall health in any way, as it usually only involves small superficial veins.
The Endovenous Laser Ablation (EVLT) treatment is performed in-office by Dr. Brian Davison. You can expect to be in and out of the office in about an hour and a half. Patients are able to drive themselves to and from the office for their procedure, unless they are pre-medicated with an anti-anxiety medication. If pre-medicated, we ask for your safety that somebody drive you to and from the appointment.
What are Typical Endovenous Laser Ablation (EVLT) Results?
Following your Endovenous Laser Ablation (EVLT) treatment, the leg on which the laser treatment was performed will be sore and painful. Typically, the pain is a pulling sensation similar to a muscle ache. In addition to the pain, there will be bruising along the treated vein. This bruising can vary from a mild discoloration to a severe bruising. This is normal after this type of procedure, so you shouldn't worry. It is not unusual that the worse pain is experienced up to seven days after the procedure, before it starts to get better. Usually the pain can be tolerated with oral pain medication. But once the initial side effects dissipate, you will see a great improvement in the visibility of your varicose veins. To get a better visualization, please view some Endovenous Laser Ablation (EVLT) before and after pictures.
What Type of Post-Operative Endovenous Laser Ablation (EVLT) Care Can I Expect?
You can go back to your regular daily activities the day after your Endovenous Laser Ablation (EVLT) procedure. Begin gentle stretching of the treated area on day five. Walking is encouraged and preferred over sitting. Intense workouts should be avoided for about 14 days. Also, NO heavy lifting during this period of time. You should wear the waist-high stockings continuously for the first 24 hours. On the second evening after the procedure, you can take off the stockings for a shower and to sleep. You should continue to wear the stockings during the daytime for nine more days. The steri-strip should stay on for five days. If it falls off before the fifth day, place a Band-Aid over the area.
You will return for a follow-up visit in the office two weeks after your procedure.
Over-the-counter medications such as Ibuprofen/ Motrin (preferred) and Tylenol may be used. But if the pain gets substantially worse more than seven days after the procedure, call the office. This can still be normal under certain circumstances, but we would like to hear about it. If sudden swelling of the calf or foot occurs, please let us know. Swelling of the thigh or the treated area is normal. Call us if you have a temperature greater than 100.8°
What are Endovenous Laser Ablation (EVLT) Costs?
Endovenous laser ablation (EVLT) costs will be discussed during your initial consultation. Dr. Davison prides himself on providing quality and personalized care, so it's important that we meet with you and go over your specific goals before we can give any price quotes or come up with a treatment plan. Give us a call today and our helpful staff members would be happy to schedule your consultation for you.